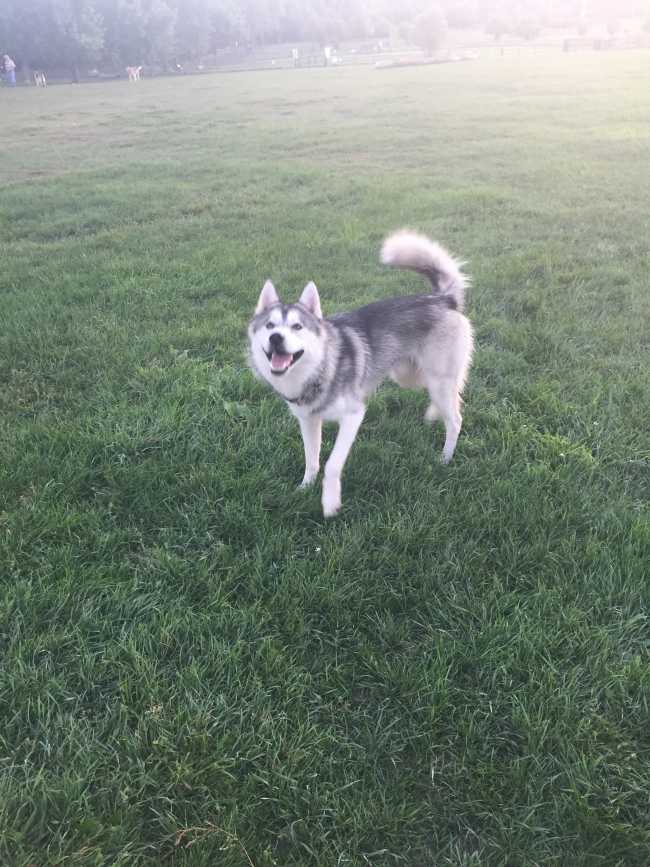 Pet Details

| | |
| --- | --- |
| Type: | Dog |
| Breed: | Siberian Husky |
| Gender: | Male |
| Age: | Young |
| Size: | Medium |
| Colour: | Grey & White |
| Personality: | Friendly |
| Kids Friendly: | Yes |
| House Trained: | Yes |
| Declawed: | No |
| Special Needs: | No |
Kevin's Story
Kevin Bacon is a young, 16 month energetic boy. He loves to play with other dogs and enjoys his walks. He is learning his manners and is improving on his dog park etiquette. He will need structure and would benefit from basic training.

He can run like the wind so he needs the opportunity to run in an enclosed space like a dog park or a large back yard.

He will need to go to a home with another dog. He has mild separation anxiety but is fine if he is left with another dog. He is prey driven so a home without cats is essential.

Kevin can sing and dance and he loves life. If you think you can provide this great boy with his forever home, please contact us.

This pet's profile is submitted and maintained by Northern Breed Rescue; Adoptico.com does not guarantee accuracy or completeness of the information on this page. According to our Terms of Use, Northern Breed Rescue is obligated to provide honest and complete information. If there is any mistake on this page, please inform Northern Breed Rescue and report to us.