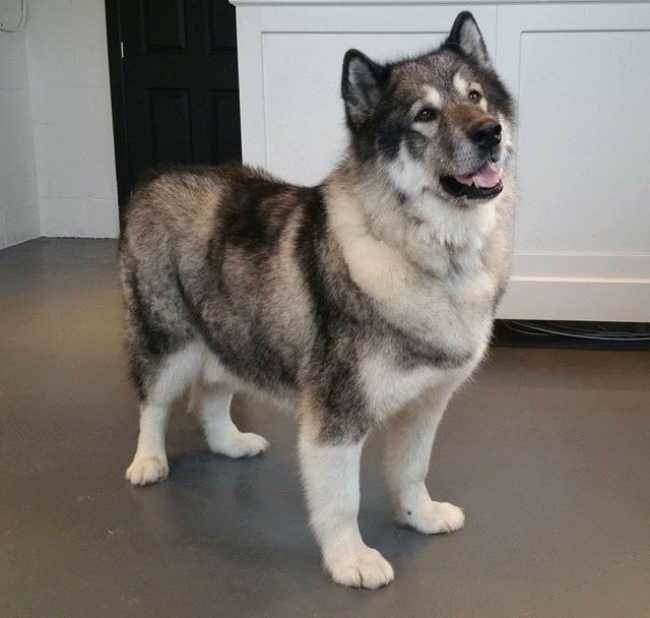 Pet Details

| | |
| --- | --- |
| Type: | Dog |
| Breed: | Husky |
| Gender: | Male |
| Age: | Adult |
| Size: | Large |
| Colour: | White & Black |
| Personality: | Shy |
| Kids Friendly: | No |
| House Trained: | Yes |
| Declawed: | No |
| Special Needs: | No |
Joey's Story
Joey is an 8 year old neutered male husky.  He was a sled dog seized in 2012 by the SPCA and has spent 5 years in the shelter!  He did get adopted, twice, but was returned to the shelter both times.   He was afraid of being in the city and would not go outside due to fear of noises and too much movement while with his first family, then went to a family with 4 children. Joey growled at the youngest child over food.
​
Joey did not enjoy being physically manipulated by the medical team at the shelter but never bites. Same with grooming - he growls and shows his discomfort. Shelter staff describe him as an independant dog. They say that he does not like to be hugged and grabbed by the collar but enjoys butt scratching. They need to move him from his kennels sometimes because he does not want to go back inside. He doesn't get the properly exercised (1X a week), doesn't have any mental stimulation and is overweight. 
​
Behavior during shelter assessment:  "Joey came to me and there was a group of strangers in the outdoor park with us. He went to sniff everyone, was outgoing and polite with a wagging tail. He is really food motivated ++. He is not easily excitable. He is very calm. We went into a room with noises, other dogs right next to us and he was fine. He was grounded - no signs of stress so far. He doesn't enjoy being petted that much. He would let me touch him but was staying there for the food not because he wanted affection. I tested his noise fear (by dropping some stuff next to him) and it was not bad at all - he was eating the whole time. I also tested if he would walk on a matress and in a tight alley and he was confident doing it. He is fine with being touched on the face and head, he loves butt and ear scratching but doesn't like having his paws touched (I would recommend a checkup with the vet for arthritis due to his age and weight). I tested for food possession/guarding as well and he was eating faster but no growling. I saw a dog jumping on the door and growling at Joey. Joey remained calm, smelled the dog and walked away. I pushed my assessment a bit in his kennel and this is where he showed the most signs of stress - he was lifting his paw and was giving me several calming signals."

Shelter's recommendation: "He needs to start being more active, he is food motivated so R+ training will be easily done with him. I would recommend that all the small things he dislikes be dealt with using food i.e. for his paws I started touching his shoulder while giving him food then got lower and lower until I was touching his paw and he was allowing it. I think Joey would be a perfect fit for a quiet household in the country with someone that would understand that he needs TLC. Joey spent most of his life in a shelter and will need someone who his ready to respect him by not pushing his limits and working with him. Joey is truly a great dog!"
​
Joey is now out of the shelter and is with Dog Speed.  He will be assessed and then examined by our vet so will be on hold for adoption until we know more. He has a thyroid condition and is on medication but it is not costly.  We will attempt to determine if his weight is a result of the thyroid condition or simply lack of exercise, etc.  
​
Stay tuned for updates on Joey!
This pet's profile is submitted and maintained by Dog Speed Animal Rescue & Transport Society; Adoptico.com does not guarantee accuracy or completeness of the information on this page. According to our Terms of Use, Dog Speed Animal Rescue & Transport Society is obligated to provide honest and complete information. If there is any mistake on this page, please inform Dog Speed Animal Rescue & Transport Society and report to us.