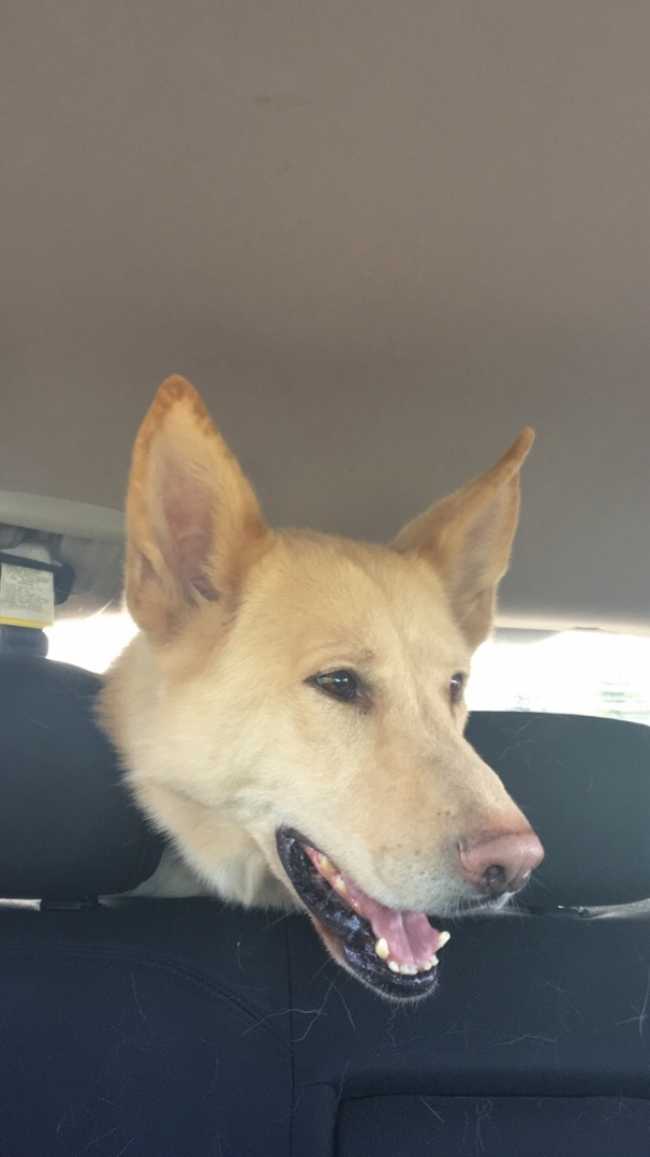 Pet Details

| | |
| --- | --- |
| Type: | Dog |
| Breed: | German Shepherd |
| Gender: | Male |
| Age: | Adult |
| Size: | Medium |
| Colour: | White |
| Personality: | Friendly |
| Kids Friendly: | No |
| House Trained: | No |
| Declawed: | No |
| Special Needs: | No |
Charlie's Story
Charlie is a recent arrival at Dog Speed Animal Rescue and will be available for adoption soon! 

His human parents both have serious medical conditions and are at the hospital all the time so they made the hard decision to find new loving homes for their beloved fur babies.  

From initially meeting Charlie, he seems to be a fantastic and obedient boy! He has a wonderful personality and is such a loving dog.

He is coming into foster this week and we will be arranging for a vet exam, ensure his vaccinations are up to date, he's microchipped and anything else that is required is addressed.

Once we have assessed his temperament and become more familiar with Charlie, we will update his bio.

Stay tuned for more on Charlie!
This pet's profile is submitted and maintained by Dog Speed Animal Rescue & Transport Society; Adoptico.com does not guarantee accuracy or completeness of the information on this page. According to our Terms of Use, Dog Speed Animal Rescue & Transport Society is obligated to provide honest and complete information. If there is any mistake on this page, please inform Dog Speed Animal Rescue & Transport Society and report to us.