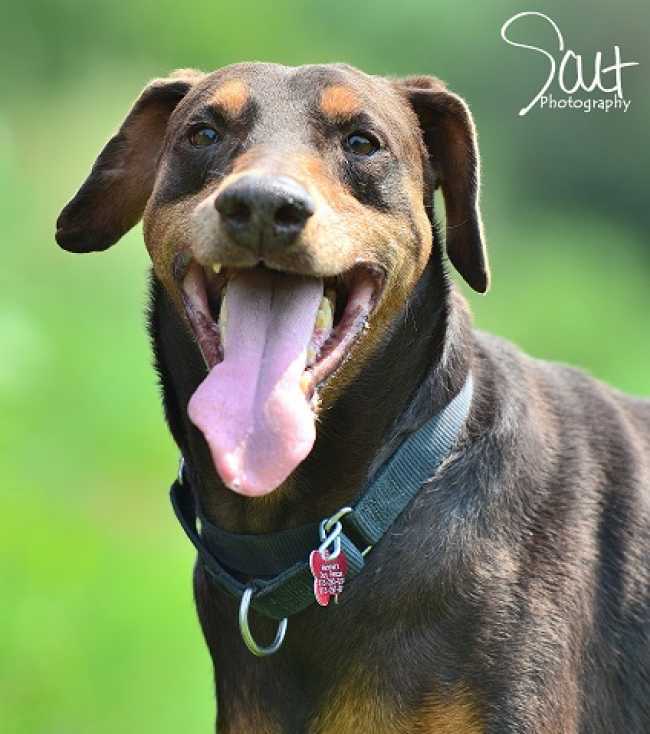 Pet Details

| | |
| --- | --- |
| Type: | Dog |
| Breed: | Doberman Pinscher |
| Gender: | Male |
| Age: | Senior |
| Size: | Medium |
| Colour: | Red |
| Personality: | Friendly |
| Kids Friendly: | No |
| House Trained: | Yes |
| Declawed: | No |
| Special Needs: | No |
Jax's Story
Jax is an approximately 8 year old Doberman Pinscher. He is neutered, housetrained, up to date on vaccines and recently had a complete dentistry done.
All he wants is love and attention. He can't get enough of it! Jax has had a rough start to life and would now love to find a quiet forever home so he can get everything he deserves. Jax gets along well with most dogs, but can be aggressive with large dominate males. A person familiar with this breed is recommended.
If you have a place in your heart and home for him, please contact Marshall's Dog Rescue for an application.
Jax is currently in foster care.
This pet's profile is submitted and maintained by Marshall's Dog Rescue; Adoptico.com does not guarantee accuracy or completeness of the information on this page. According to our Terms of Use, Marshall's Dog Rescue is obligated to provide honest and complete information. If there is any mistake on this page, please inform Marshall's Dog Rescue and report to us.