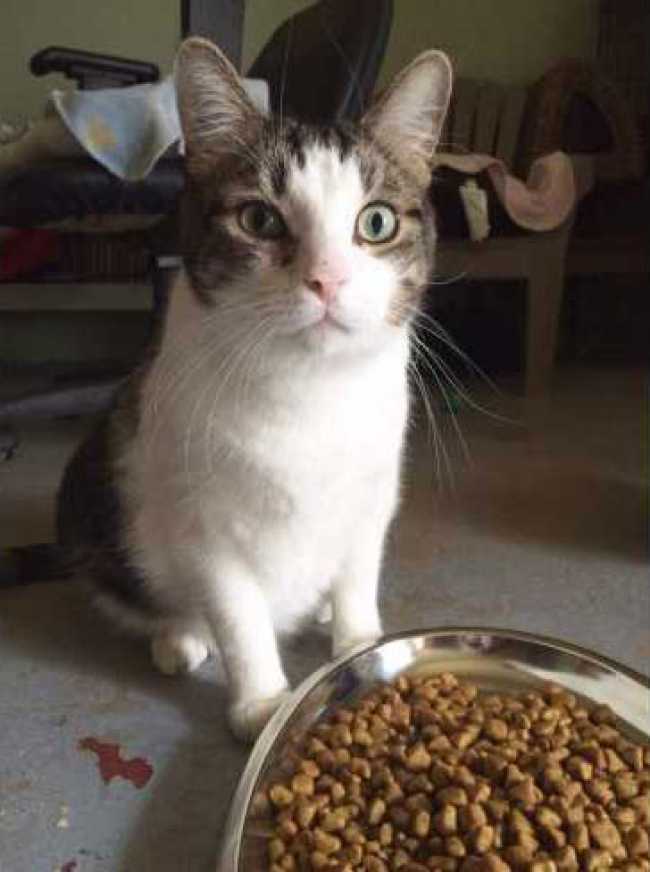 Pet Details

| | |
| --- | --- |
| Type: | Cat |
| Breed: | Abyssinian |
| Gender: | Male |
| Age: | Adult |
| Size: | Medium |
| Colour: | Brown & White |
| Personality: | Friendly |
| Kids Friendly: | Yes |
| House Trained: | Yes |
| Declawed: | No |
| Special Needs: | Yes |
Simba's Story
Simba is a beautiful boy. Once he gets to know you he is full of head butts and leg rubs! He can be shy at first but with the right family he will be a loyal companion.
Simba has Special Needs!
Simba is shy but with patience he will be friendly. He might prefer a quieter home.
This pet's profile is submitted and maintained by Pets/Friends for Life; Adoptico.com does not guarantee accuracy or completeness of the information on this page. According to our Terms of Use, Pets/Friends for Life is obligated to provide honest and complete information. If there is any mistake on this page, please inform Pets/Friends for Life and report to us.